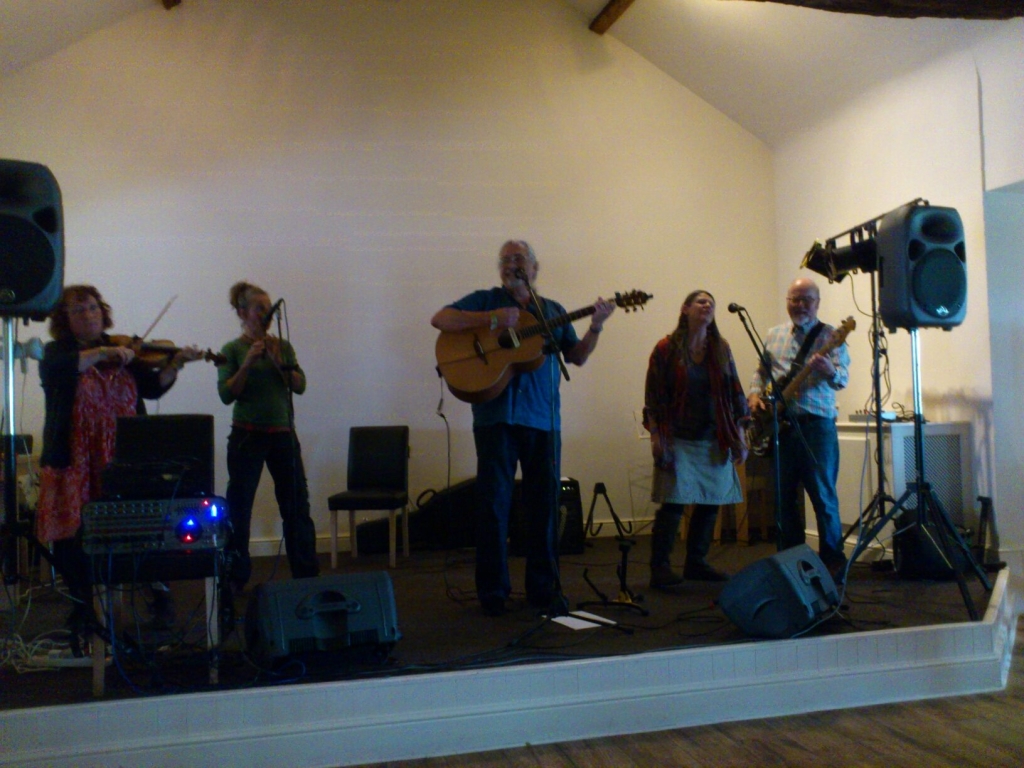 The following videos were recorded in September 2013 at the Crown and Sceptre in Bromyard as part of the Folk Festival Fringe.
This was just a month after the band was formed and, as well as John Davis on bass and Allyson Craigan on violin, we were joined on some numbers by Aly May on whistle and Sally Stamford on backing vocals.
[Video hosting by Zidivo]
Find A Star
This was written after an outdoor festival at Moor's Meadow, a fabulous semi-secret garden at Collington, near Bromyard. The orchard where the music took place included a "Tree Of Wishes", where you could hang in the branches a star with a wish written on it.
Silence Of The Breeze
Written during a songwriting retreat at Moniack Mhor near Loch Ness in July 2013. Imagination running overtime prompted by the quietness and isolation of this wonderful place.
The Ship
This is a very early song, written as long ago as 1972. The only song from that era still regularly performed.
Turning My Blind Eye On You
I suppose this is a bit like a hobo song. I'm moving on, that's what I have to do (but not without regret).
Beam Of Darkness
Written in 2007 after a fascinating week long course gaining my NLP Practioner certificate. Having learned a lot about the sub-conscious guess I felt I should peer into my own.
Devil's Diamond
An early song. Written back in the 90's after watching an Indiana Jones movie with the kids. The "Devil's Diamond" obviously represents perseverance to the point of defying logic.
JJ's Bar
JJ's Bar is a remote rock music venue where I plyed during a couple of visits over the last several years. Wrote the words on the plane home after the first such visit.
Full Concert : Tony Burt Band
If you want to play the entire concert through, in one go, this is the version to go for.